The Quiet Fly Fisher Guide Service & Fly Shop 200 North and Main Street in Loa Utah.
Escape to Boulder Mountain, Thousand Lake Mountain, Fremont River, Fish Lake, and experience Beautiful Quiet Fly Fishing. for current reports or to book a guided fly fishing trip visit our web site at
www.Quietflyfisher.com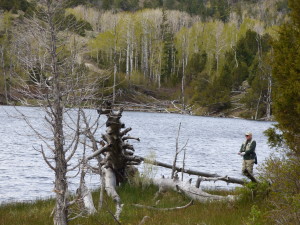 Southern Utah Fly Fishing Report Boulder Mtn.
Access is possible across the top from Loa to Escalante many of the side roads remain drifted in with snow though.
Access is also possible to most of the lakes and Trail heads for all lakes below the rim.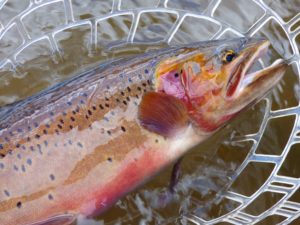 Thousand Lakes Mountain.
Access is possible as far as Tubb Flat on the Elkhorn road there are a couple big drifts blocking the road just past that.
Solomon basin and round are both accessible some of these lakes have started to turn, this has slowed the fishing.
Fishing has been good at Millmeadow, Lower Bowns, Fremont river, and on The Boulder Lakes.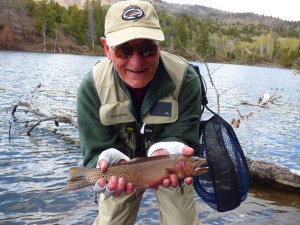 The weather has been Cold and wet with both Rain and Snow slowing down and even completely stopping some of the hatches
on the U.M, Seven mile and upper Fremont, be ready to use streamers or nymphs this weekend the fish have been deep and have been holding close to cover.
the Chickadees seemed to be enjoying the colder weather though.